Making chapstick key fob holders…closing the turning hole…
5 year old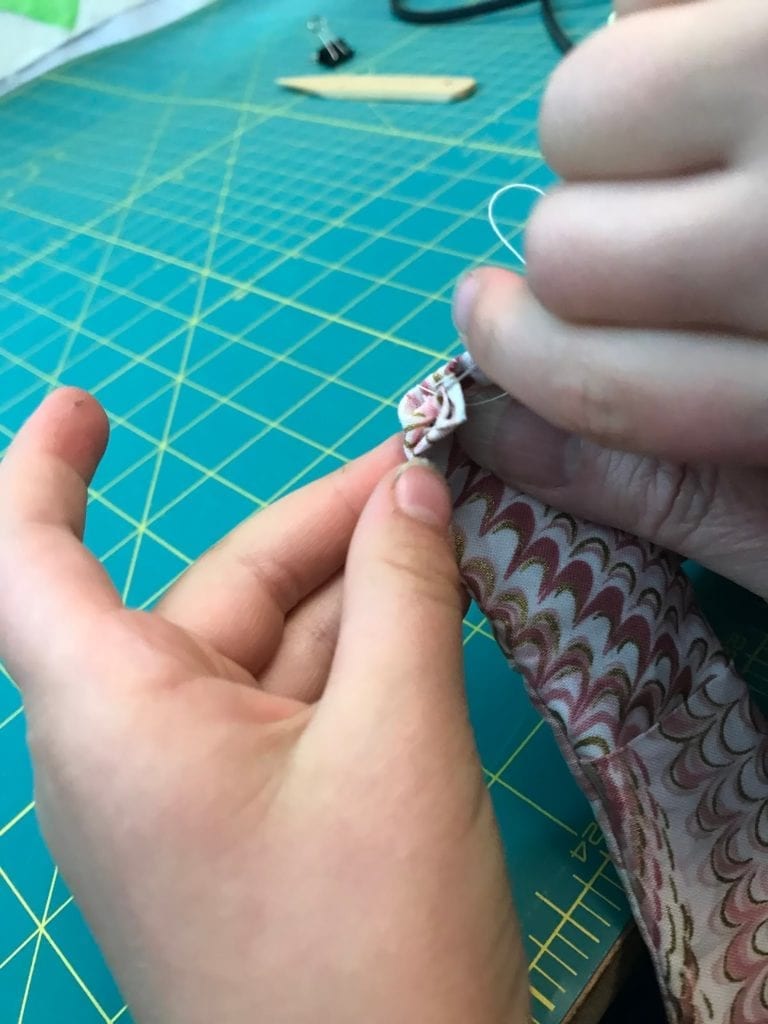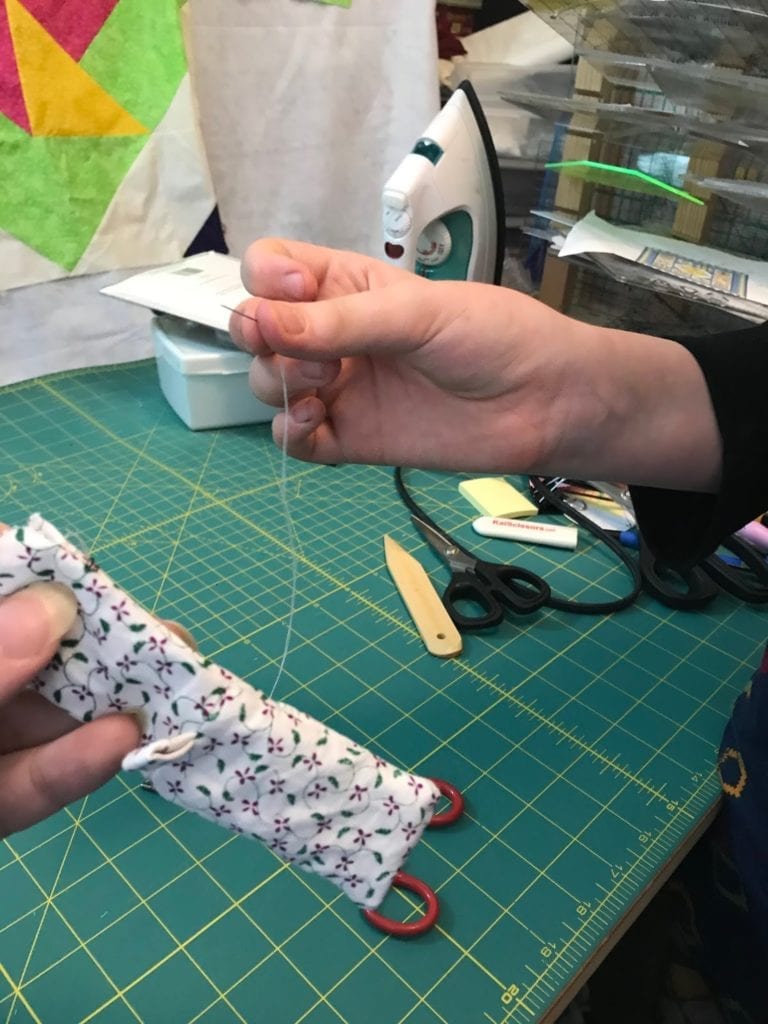 11 year old
almost the last of the blah blah blah fabric—4 more mug rugs…
and I guess after 6+ years I need to order some more wonder clips…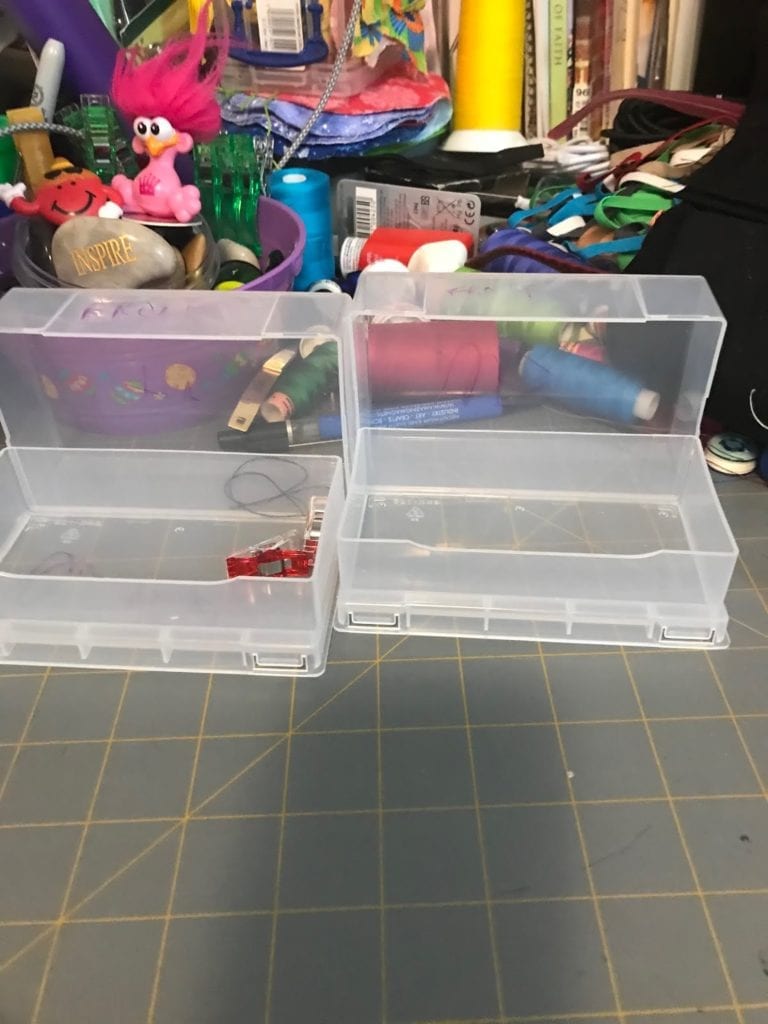 Do you have a wool pressing pad yet? if not –yes they ARE worth it!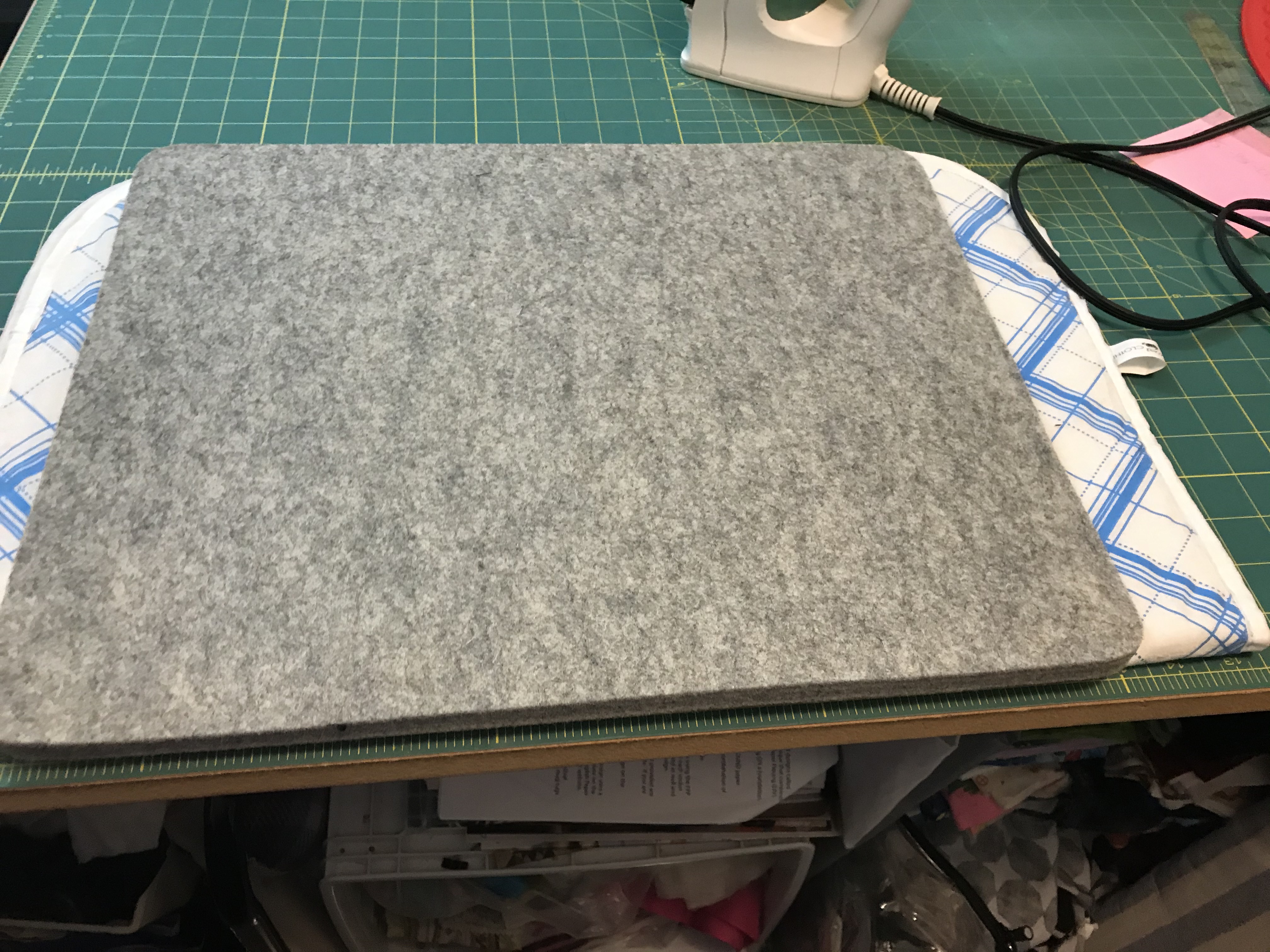 This quilt for my Grandson is finally done-yes-hand quilted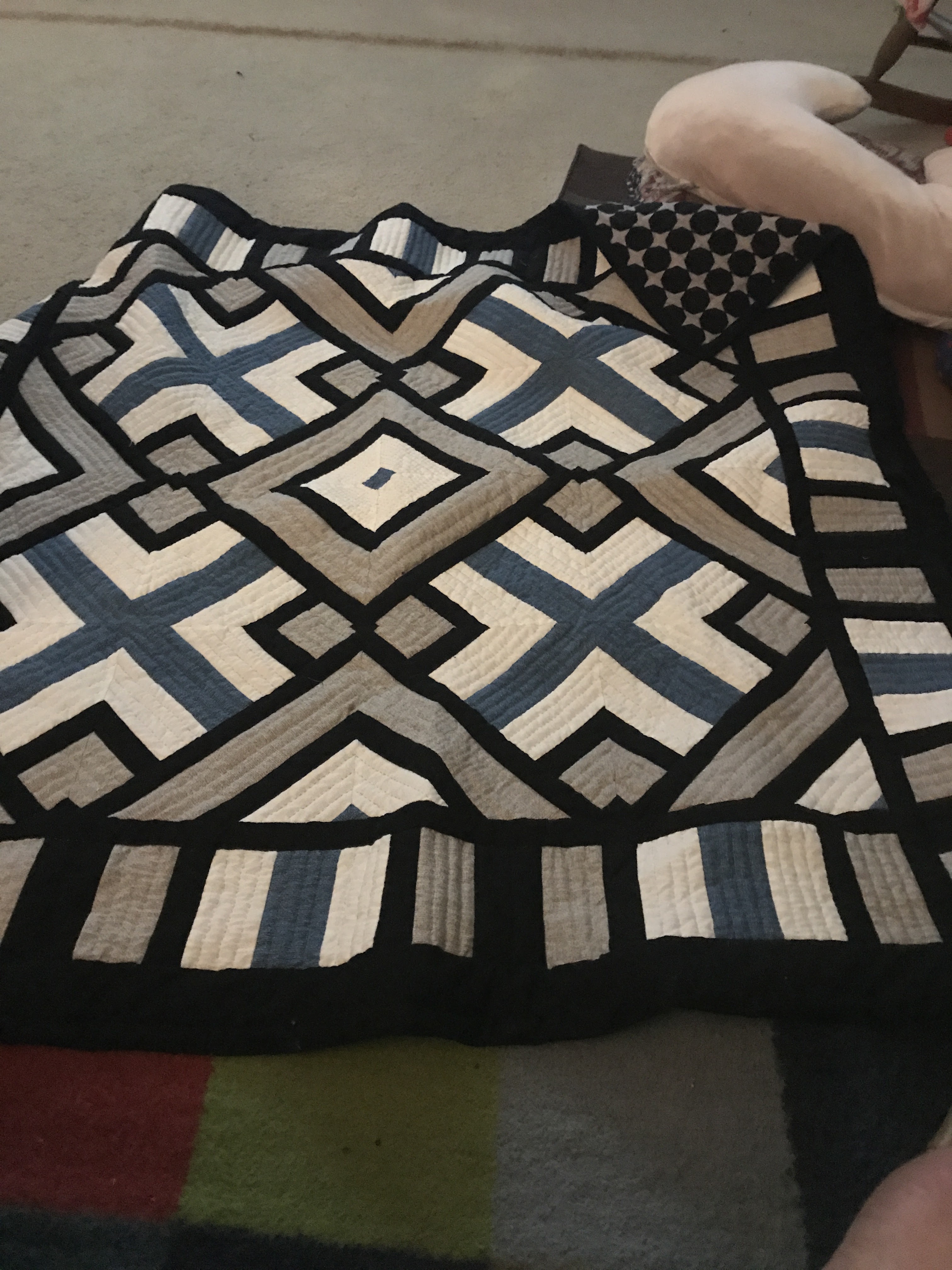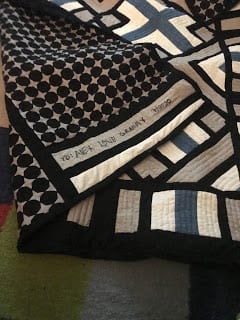 And remember when I told you that I use the low-tech solution to remind me to change the needle plate when done with the single hole? I did–but forgot to change my quarter-inch foot..crunch!! A $30 error (cost to replace the broken foot) 🙁
What's under your needle?