So many challenges..
One of my good ones is helping my granddaughters (6 &11) to make their first quilts!!!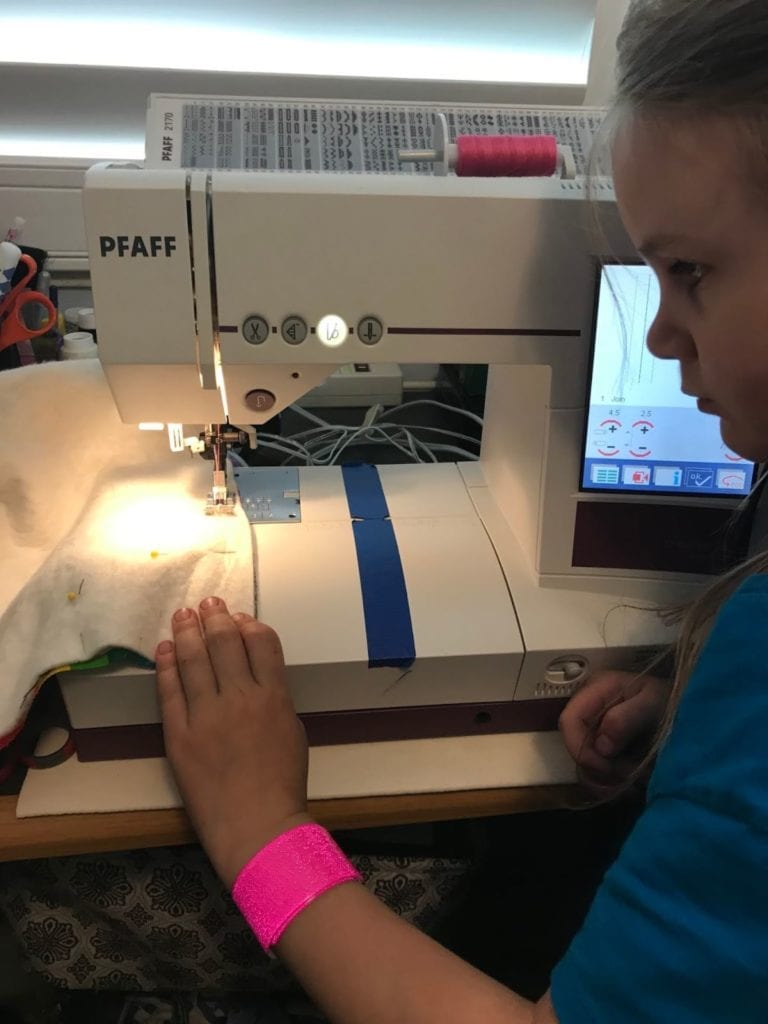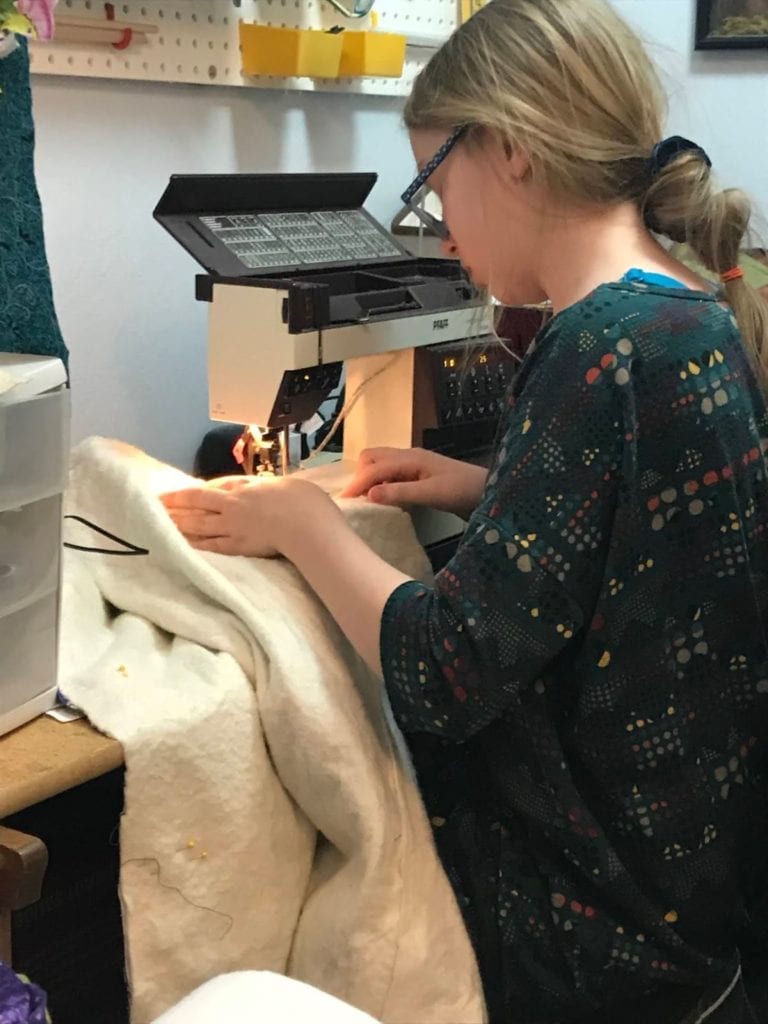 I have been working on a Birthday present for my daughter I will share after it is gifted (next week.)
I have also been finishing projects in the WIP pile:
Wool works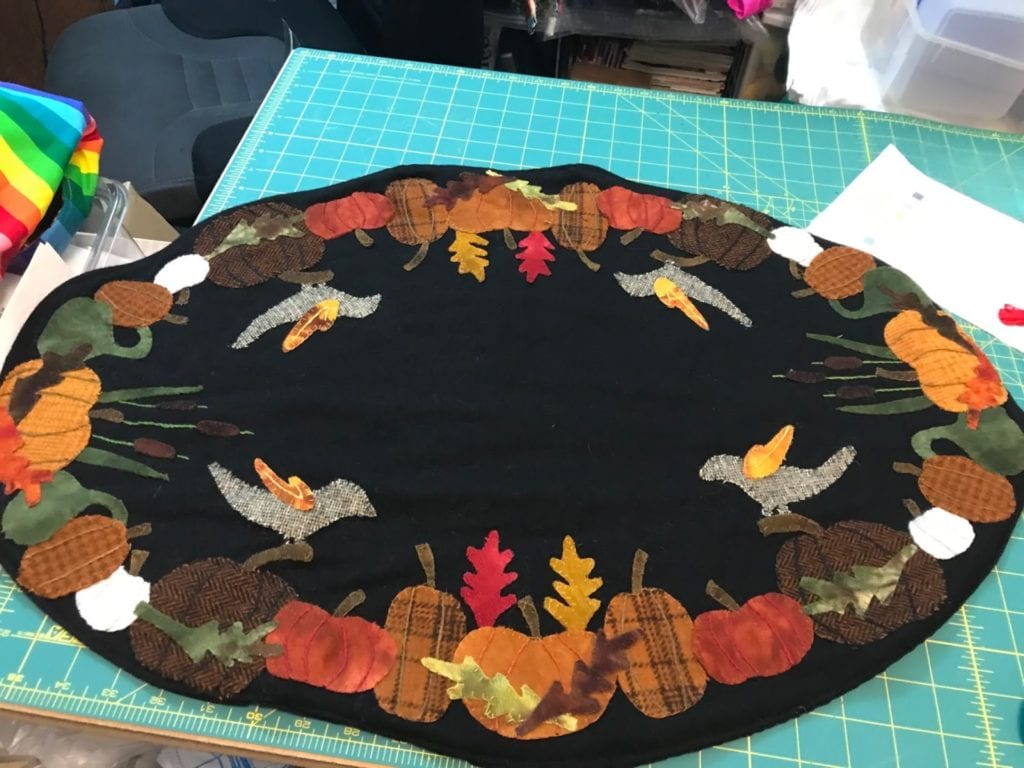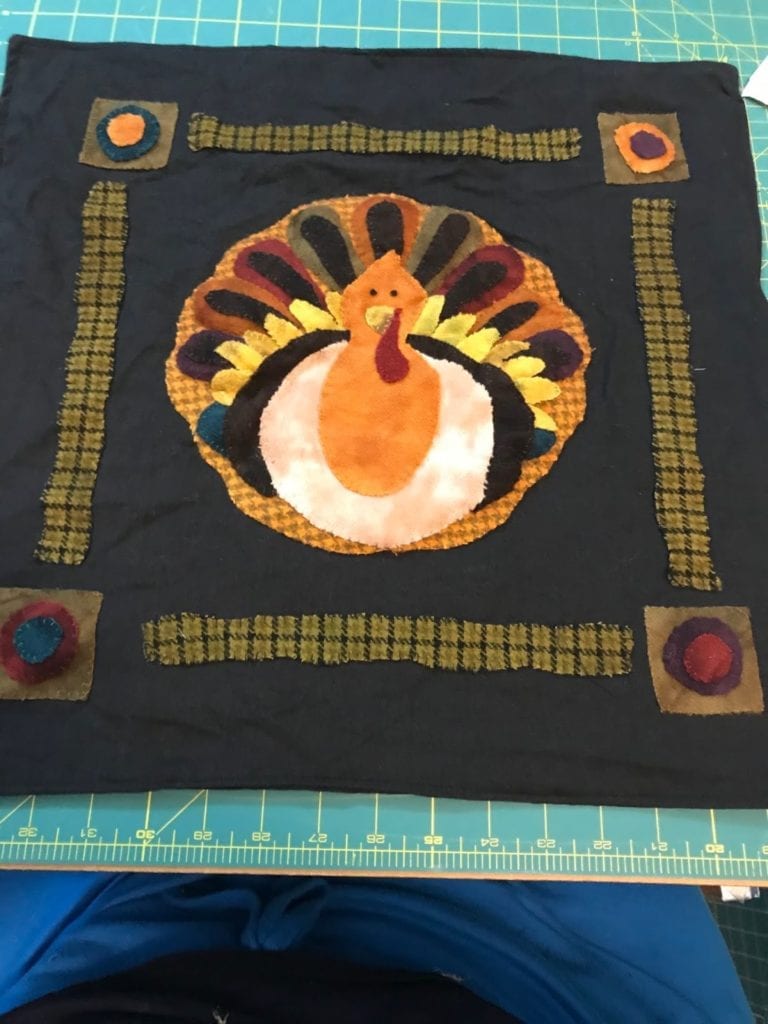 A fun set of place mats and mug rugs  for my daughter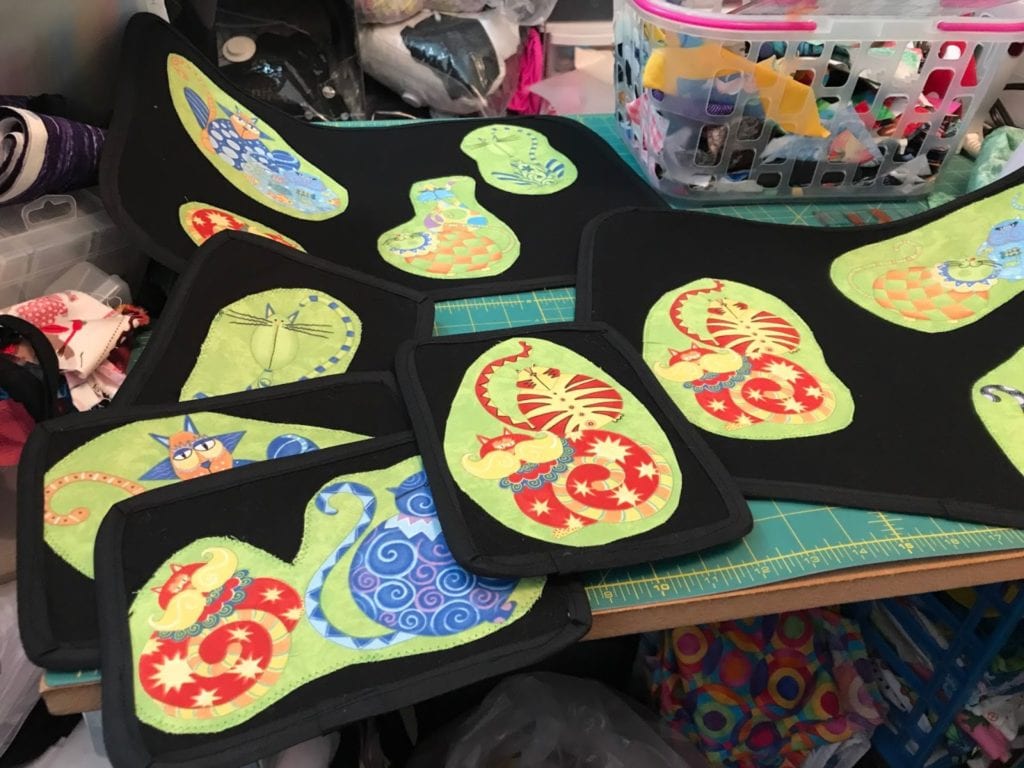 I have a long-standing quilt in my hoop that is about to come out and trying to decide which of the numerous (8 I think) tops I will start quilting on next…
And the ties…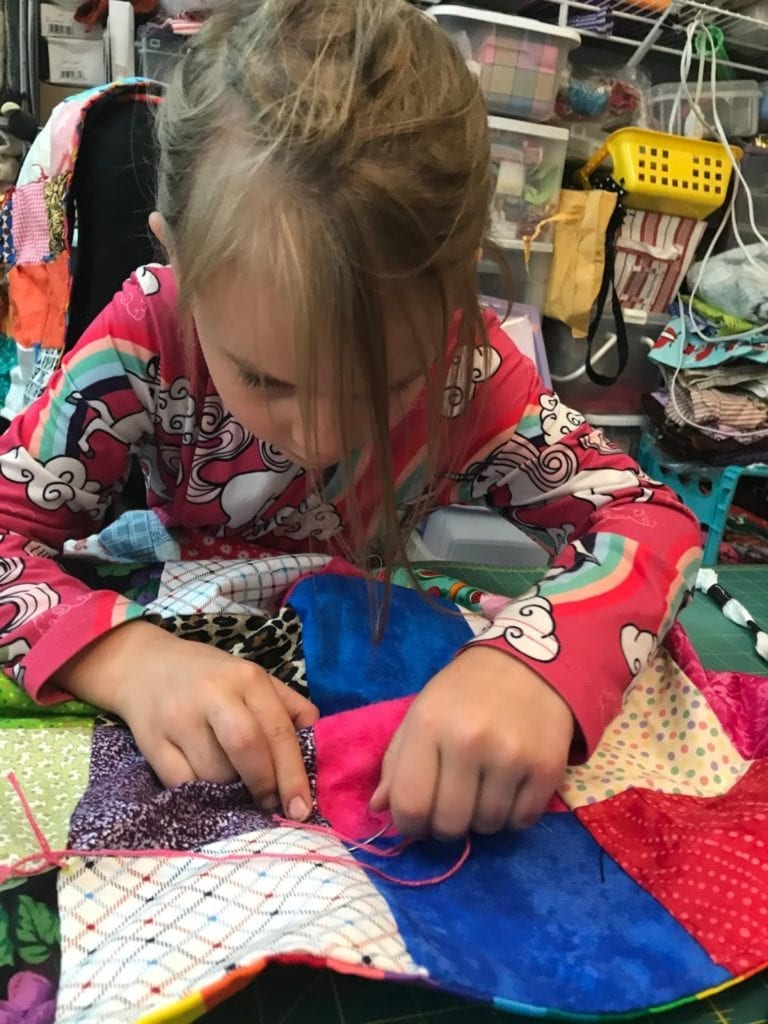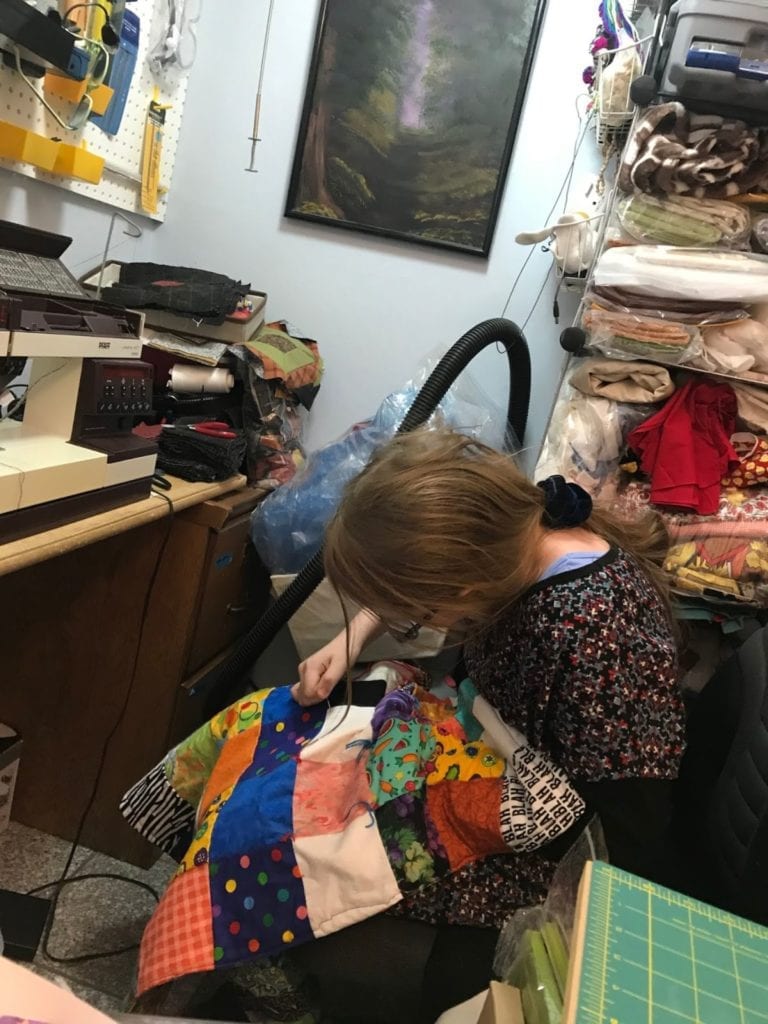 And the grand girls finished projects…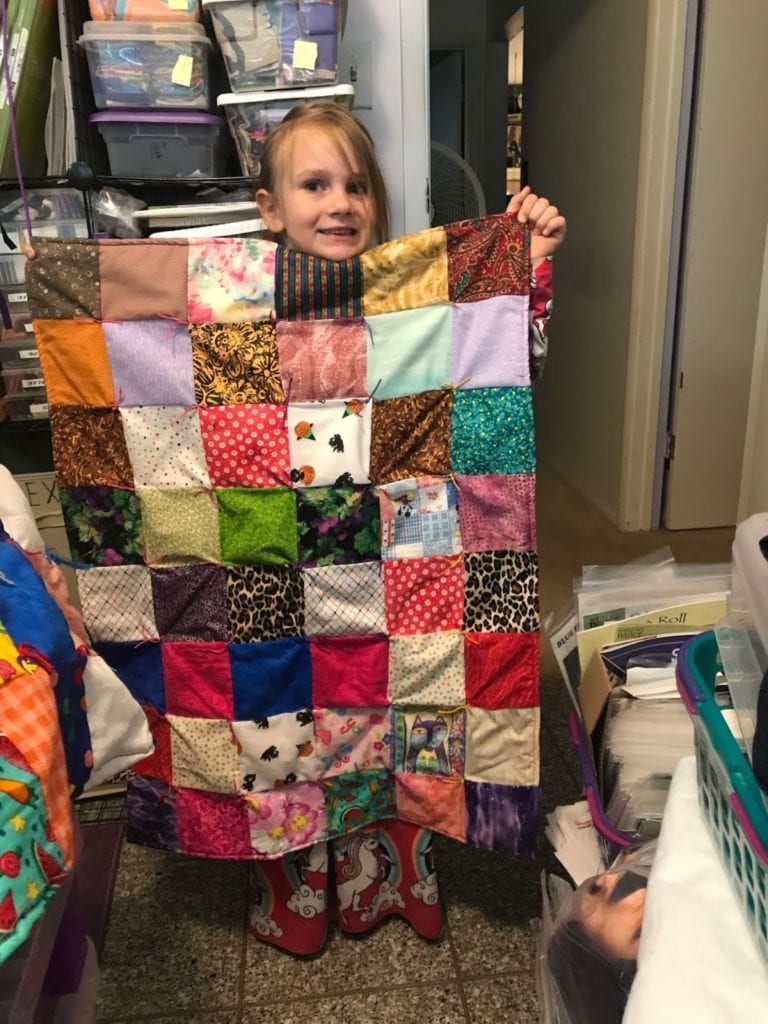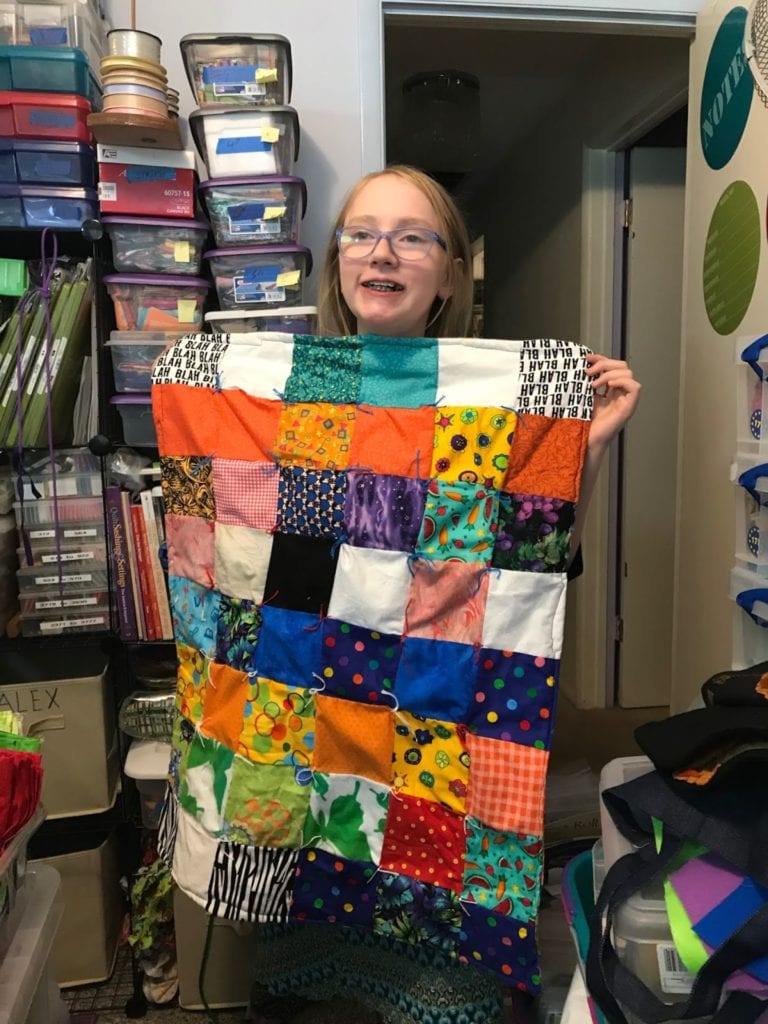 And what's under your needle??